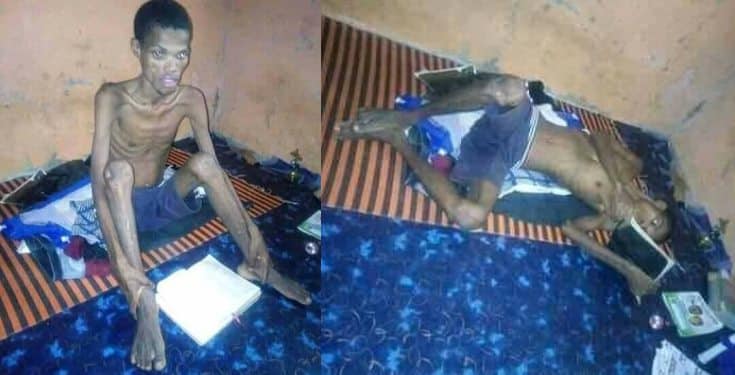 A student of Ebonyi State University (EBSU) identified as Ikechukwu Oke, has been escaped death and has been hospitalised after his failed attempts to fast for 41-days. 
According to Naija News report, Oke decided to willingly engage himself in the fast over the challenges his family was going through.
He was hospitalized when he collapsed as a result of malnutrition.
It was gathered that Oke lost so much weight as a result of the fast and was placed on medication and drips to help him recover.
While giving a detailed report on how he was admitted, a friend and roomate to Oke, Christian Nwaokpa said;"He is from Ebiaji in Ezza North LGA. It is his nature.
"As it stands now, men of goodwill and ambassadors are on the way conveying him to the Accident and Emergency Ward in Federal Teaching Hospital in Abakaliki."